Andres Iniesta won the best player of the tournament
After Spain won the Euro 2012 yesterday, today Andres Iniesta was named the best player of the tournament. Iniesta wa chosen because of the creativity he showed on the pitch, the preciseness in the passing and dribbling, and also because of his humility. A player who is a true role model for the young athlete. England had only 1 player named in the team of tournament, and that is Steven Gerrard. Zlatan Ibrahimovic also made it in the team, and these 2 were the only players that did not reach the semi-finals. Spain had 10 players out of 23, Italy 4, Germany 4, and Portugal 3.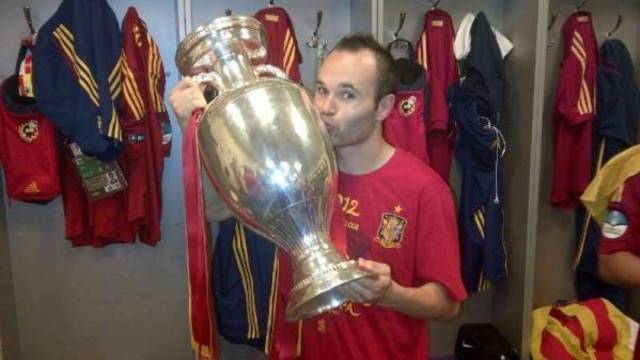 In my opinion Iniesta deserved the award, but credit also must be given to Andrea Pirlo. Congratulations to Spain, Iniesta and all the players that made it in the final team.