Italy vs Republic of Ireland Predictions
Administrator: Italy 2 - 1 Republic of Ireland
Italy needs to score goals especially if the other match ends with a 1-1 draw. However they must stay focus as last year Ireland beat Italy 2-0, and also because Ireland have nothing to lose. In my opinion the Italy team is not that good in scoring goals, especially when they will find a compact defense, but as shown against Spain and Croatia, the Ireland defense can be sloppy at times. But Ireland showed also that they can score especially because they are good in the air, which the Italians can find hard to cope with.
Nivek04:
Italy vs Republic of Ireland 2-1
Italy need a win for sure in order to qualify, less than a win will mean that they go home like Holland. Ireland have been beaten by Croatia and Spain and have conceded 7 goals in just two matches. Clearly the Italians are favorites to win this one on paper, however Italy are that sort of team that does not score a lot of goals, they just know how to defend well and score the only goal needed to win. This year their defense is not so great so they concede just enough to make them draw the game. Italy always find it tough against Ireland and this will be a great game to watch. I think that Italy have a chance to win this one.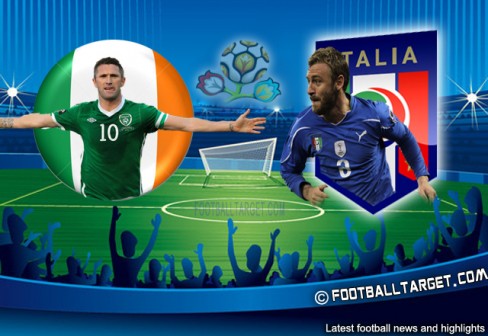 Twanny: On holiday for today afternoon