Croatia vs Spain predictions
Administrator: Croatia 0 - 1 Spain
Croatia will go through with a draw no matter how much that draw is, unless it's a 1-1 draw as it will depend on how much Italy score. If it's a 0-0 and Italy win, then Croatia are out, with 1-1 it will depend on Italy's score and if it's a 2-2 draw then Croatia and Spain will go through, with Spain ending as winners. In my opinion there won't be a repeat of 8 years ago, but Croatia will try for a draw which will be difficult against an attacking Spanish team.
Nivek04:
Croatia vs Spain 1-3
Some Italians may fear that this game will be arranged so that they are sent home early, however I do believe that Spain will play to win this game like they always do. They have a great team and their mentality is to win no matter who their opponent is, so I think that Spain will win this game.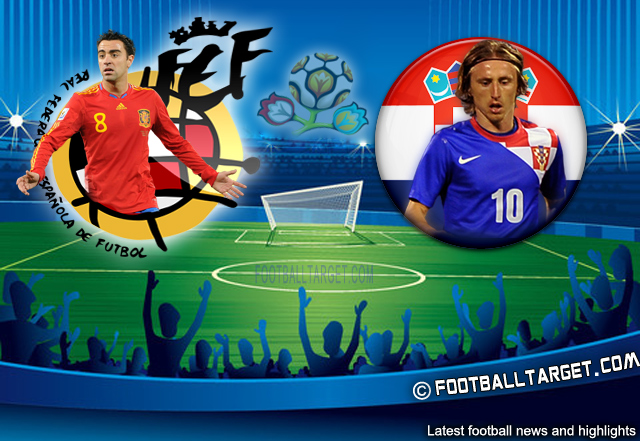 Twanny: on leave for today's afternoon.