Euro teams analysis
In this article we shall give a brief analysis of the teams that made it through to the next round of the Euro Championship.
Czech Republic: They are not the same team when they had Nedved, Poborsky and others, and many said that they will not make it through to the next round. After the 4-1 defeat in their first match against Russia, no-one believed that they could make it. But they won the next 2 games, so they have a bit of talent in the squad. Rosicky is the boss of their midfield but Petr Jiracek is a key player for them.
Greece: The surprising team until this stage is surely Greece. in the first 2 match the first half was always a disastrous one, and so with a need to win the final game against Russia, who only required a draw, many were expecting them to go out. But they scored and showed in the last game that they can defend well. 8 years ago they won the Euro's, could they do it again?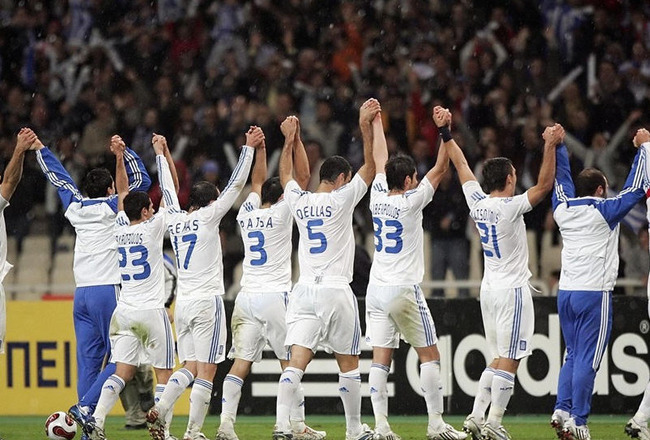 Germany: One of the favorites to win the tournament. In all the 3 matches they were dominant. Defense of Germany is also hard to break, and when they counter-attack, they can be lethal. They have a lot of talent in the squad, and they have the top scorer of the tournament until now, who scored a lot of goals also with Bayern Munich. Betting Germany for winning the tournament would be a good bet.
Portugal: At the beginning with Germany and Netherlands having players with names, Portugal chances to make it through was few. But they won 2 games out of 3, and with Cristiano Ronaldo, finally scored with Portugal. They operate mainly from the wings, and they can be dangerous.
Spain: The favorites to win this tournament. however they are being criticized for not playing with a striker in the match, and also their performances have been far from superb. Complacency could be an issue for Spain and so the players must still remember that other teams have a chance for beating them. The Barcelona players especially Xavi and Busquets must play with less over-confidence and start performing now. This is the moment for Spain to perform better if they are to win it.
Italy: Italy team may not have the quality players it used to have in other tournaments, but they can perform well in important matches. This was shown against Spain who defended well. Playing as a team is more important than playing alone, and until now results have been encouraging. I noted that when Italy takes advantage sometimes it relaxes a bit too much which could be deadly in these important matches that remain. Balotelli must also keep his calm, as if he lose his temper, it will be Italy that will suffer.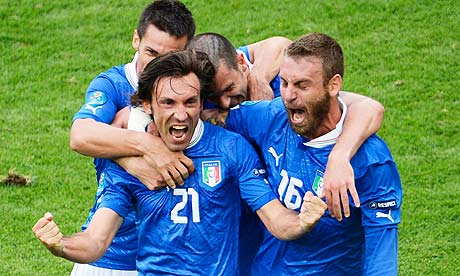 England: When Hodgson was appointed as coach few predicted England to pass the round especially having France, the home team Ukraine, and their nemesis Sweden. But they managed to come first in the group, and also they defended well in the matches against France and Ukraine. Like Italy they have a tendency to relax too much when they are winning, and like Italy they always scored first in a match. I am considering them underdogs of winning the tournament after those performances.
France: In the most difficult matches in the group France dominated. But in the last match against a team which was already eliminated they conceded twice, and played really bad! They now have a difficult match and they must regain the flow that they had against the other teams, if they want to win the tournament. don't be surprised however if they manage to beat Spain, as I think that they will do it.