Day 3 Predictions
Spain vs Italy
Administrator: Spain 1 -0 Italy
This is one of the most anticipated matches in the tournament, as whoever wins this match, has a great chance to win the group. Although Italy seems to be a weak side, especially after they were humiliated by Russia 3-0, Italy are always a difficult side to beat when it really matters, and I am sure that Spain will find it difficult to penetrate. However Spain are favorites to win this match and the tournament. Spain obviously has a lot of players with a lot of talent, especially in the midfield, with players like Iniesta, Xavi, Fabregas, Alonso, Torres, Silva and many others.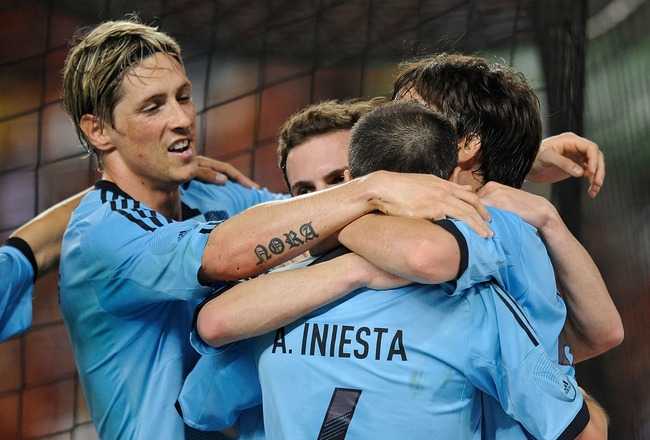 Twanny: Spain vs Italy 1-0
Everyone knows the extent of Spain's capabilities. Spain has surged in these last years, with the national side conquering both the Euro Cup of 2008 and also the World Cu of 2010. Despite their very creative midfield, they currently lack that finisher (David Villa is injured), so they can find it difficult to score many goals. Italy, on the other hand, have been tipped as
disappointing
following previous squads - most are not considering them as a major threat, but it is a fact that against stronger teams the Italian side strives more to get results.
Nivek04: Spain vs Italy 2-0
Spain has a lot of quality in all areas of the field, no wonder they are
favorites
. Italy, on the other hand, are renowned for their defensive ability, however this year their
defense
is a bit weak. Although they usually fight to win every game, I can't see them winning this one.