Czech Republic 1 - 0 Poland (full-time) UPDATED


Czech Republic are defending well, hoping that Greece doesn't win their match. Poland tried to score but is finding it difficult to break down the Czechs defense. rain is a gain a factor in this match. Poland could have opened the score from Lewandoski after he received a pass from

Blaszczykowski, but Lewandowski was wasteful. The game saw a lot of sloppy passes, due to rain. Poland nearly scored when a shot from way out by

Sebastian Boenisch, made it difficult for Cech, but he cleared in a corner. Poland had a lot of possession but Czech Republic defended well. The first shot of the match for the Czechs came from Jaroslav Plasil, but Tyton saved well. Czechs were then having possession at the end of the half, but they were happy with the draw, and risked nothing, especially since the other match was in a draw. However Greece scored and with these standings Czech Republic are out, so they must win this match and try to attack more, like Poland have to do in order to pass the round.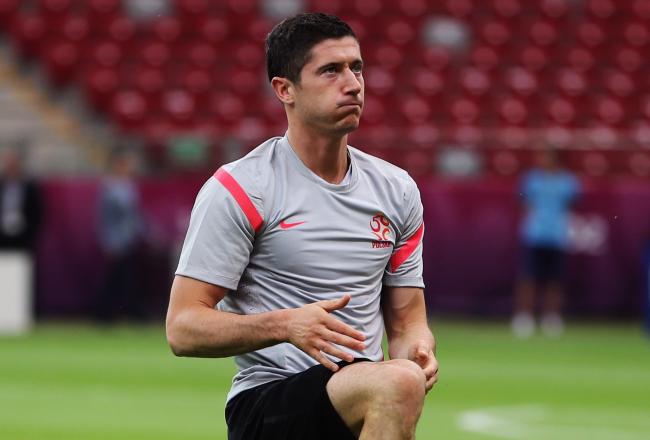 2nd half
Czech Republic stepped up their game in this half to score the important winner, and in fact it came, and ended the round by winning the group. Polanski received the first yellow card in the half, and will miss their first game. Poland were becoming nervous in the game and appeared exhausted, and Czech Republic were taking advantage of this. poland continued with the useless challenges, and more bookings were coming their way. Poland's defense appeared really sloppy, and the Czechs goal was felt that it was coming. Poland operated in a rare counter-attack, but the Czechs appeared really comfotable in the defense with no real threats. The came the goal after good work from Baros, Petr Jiracek slotted home to put the Czech Republic into delirium.
The Czechs deserved to be in front after this half as they dominated Poland in all areas of the field. Poland showed their nervousness after a mass tussle between both teams after the Czechs appeared to be wasting time. Poland were out, which many said this was their chance, but the biggest surprise was Russia, as they were also out. Poland could have scored in the final seconds but Kadlec managed to clear the ball on the line!