Germany 1 - 2 Italy (full-time)
Germany started well, but Italy weren't going to defend, and in fact they scored first. Italy defended well throughout the half, and in fact Germany found it difficult to find space. Italy started well with Antonio Cassano, but Holger Badstuber cleared the danger. Hummels could have opened the score when a corner by Mesut Ozil met the header of Mats Hummels, and Andrea Pirlo cleared off the line. Italy tried counter attacking but Germany appeared organised at the back. Italy had a chance from Riccardo Montolivo, when he found some space, but his shot was easily saved by Neuer. Italy continued attacking and the goal came from a cross of Cassano, which Mario Balotelli converted into a goal.
Germany tried to respond immediately, but the shot of Podolski went way over the bar. Germany had the possession but the task of finding some opening was a really hard task. Boateng then tried a cross but the flick of Gomez went out. Kroos then tried to give a through ball to Gomez but the ball was intercepted rather well. Boateng then again tried a cross but the ball was cleared by Balzaretti. Khedira then tried a shot but Buffon turned the ball into a corner. But against all the play Italy found an opening, when Balotelli managed to beat the offside trap, and with a marvelous shot the ball went in the back of the net.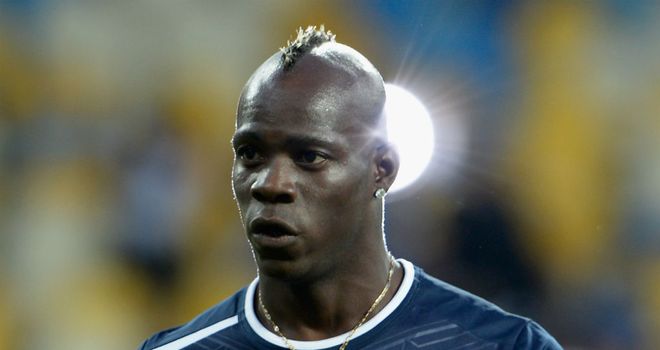 What a goal that was! Really, really beautiful goal, in my opinion one of the best of the tournament.
2nd half
Germany as expected attacked more in this half, but Italy were defending rather well. The only time that a team recored 2-0 down in a semi-final in a Euro Championship was Germany, in 1976. Lahm could have scored immediately after combining well with Kroos, but his shot went over, but only just. Ozil then made a good run into the box, gave the ball to Khedira but Italy covered everything and the chance was cleared away. Boateng then gave the ball from a cross to Klose, but his header was not that well. Italy responded with Balotelli, after dribbling past Lahm he tried his luck but his shot went out. Germany had a chance again from a free-kick by Reus, but Buffon cleared the ball into a corner. One must say that Pirlo had another storming night! What a player! Marchisio had a chance to make it 3, but his shot went wide. Balotelli then went down, and Prandelli changed him, as there was a scare of him being injured. Marchisio had another chance when Italy counter-attacked but again his shot went wide. That should have been a goal. Germany could have scored thanks to Kroos but his shot went way over the bar. Another chance that went begging for Germany. Di Natale beat the off-side trap, but he was too slow, and his shot went wide. Reus was presented with another chance but Balzaretti made a perfect tackle to clear into a corner. Germany scored from a penalty after Balzaretti handled the ball, which Ozil converted into a goal.