Denmark 1 - 2 Germany (full-time) UPDATED
German's first real chance comes with Muller, who receives the ball from a deviated cross and from a short distance shoots in the Danish goalie. The opener comes from a throw-in, in which Germany deliver a low cross which ends up in Podolski's feet and who coolly slots it home. Denmark win a corner, and with a practised scheme Krohn-Delhi pops up and heads in the equaliser. Germany reply also with a cross which connects with Hummels' head and which the goalkeeper punches out for a corner. Germany have another chance at goal with Khedira, but from an awkward position puts it wide. Germany dominating the game from the start, but Denmark grab a surprise goal!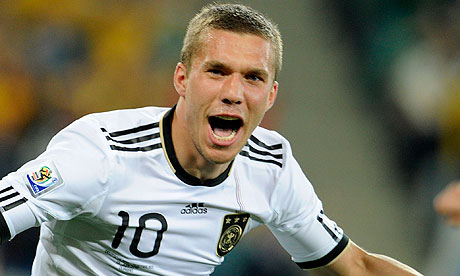 2nd Half
Denmark start the second half well with Bendtner finding Jakob Poulsen in the box but who puts it wide. Germany not risking much, trying to slowly build up potential dangers. However, the final touch is not there. After a dull period, Germany come close as the ball is delivered inside the left flank of the box, and Schurrle tries to place the ball in the far post but Anderson saves. Denmark try with Poulsen, who delivers a cross for Bendtner but which Neuer saves. Bender scores for Germany with a through ball which was primarily intended for Klose, but who slips and Bender pops up and puts it away. Germany have decided to control the game and slow down the tempo in the latter stages. With this result, the Germans have passed with maximum points, along with Portugal.